INTERNATIONAL ESOL (IESOL): TEST OF INTERACTIVE ENGLISH
About this course
ESOL International Qualifications are designed for Candidates who are not native speakers of English and who wish to achieve a high quality, internationally recognised qualification in English that is available and recognised worldwide and at the highest level (RQF Level 3 / CEFR C2). They are suitable for Candidates who are preparing for entry to higher education or professional employment in the UK or elsewhere. ESOL International qualifications are designed to reference the descriptions of language proficiency in the Common European Framework Reference for Languages (CEFR).
The qualification is regulated by the Office of Qualifications and Examinations Regulations (Ofqual) in England and is part of the Regulated Qualifications Framework (RQF).
An English language requirement applies to all applications for private hire drivers licences received by TfL on, or after, 14 October 2016. This includes applications for both renewal and new licences.
---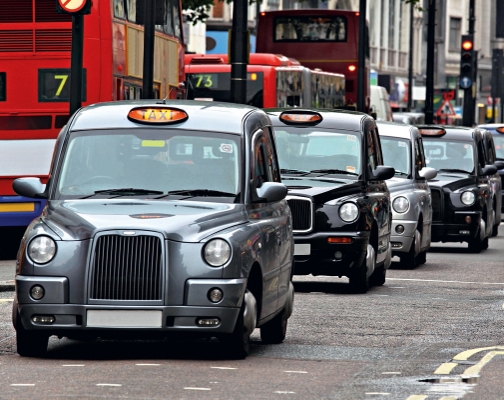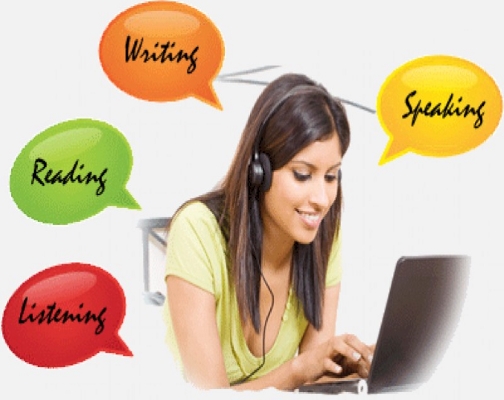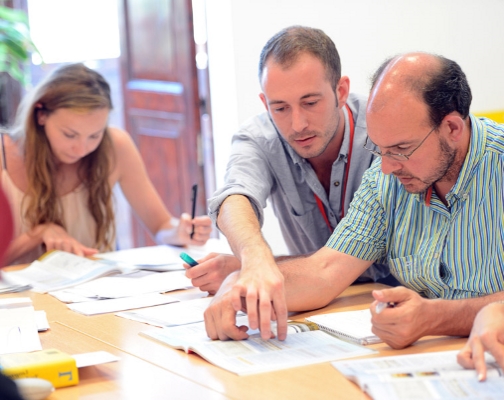 ---
Course Info
 QUALIFICATION AIMS AND OBJECTIVES
All New & Renewal PCO Licence applicants are required to meet the new PCO English Test. The current level set by TfL is the B1. You can take the PCO English Test and course with us. You'll receive a Nationally Recognised Certificate covering all 4 modules: Speaking, Listening, Reading and Writing. This qualification is 100% acceptable by TfL.
What to expect on the B1 Fast Track Day:
09:30-10:00 Welcome, Registration and Coffee
10:00-10:20 Listening Examination
10:20-11:00 Reading Test Preparation
11:00-11:40 Reading Examination
11:40-12:00 Speaking and Writing Test Preparation
12:00-14:00 Writing Test Practice and individual Speaking Tests
14:00-14:50 Writing Test
14:50-15:00 Conclusions
PCO English Test Requirement:
All new and renewal applicants for the TfL Private Hire Licence from October 2017 will need to provide evidence of their ability to communicate in English i.e the PCO English Test Requirement. This will include Reading, Writing, Speaking & Listening. TfL has also set a transitional period, which means all new and renewal applicants received between October 2016 and 31 September 2017 will still get their private hire licence but will have until the end of July 2018 to provide sufficient certification or proof of their ability to communicate in English.
Applicants from the 1st of October 2017 will need to have the evidence ready at the time of applying to become a Private Hire Driver in London.
The English Language requirement is for ALL new and renewal drivers, regardless of whether they were born in the UK or have UK Citizenship.
What proof do I need to show Tfl?
You will need to provide a B1 English Language certificate from a TfL approved test centre or equivalent.
For individuals who have studied in the UK at a secondary school level and have completed their GCSE (or similar) with a A* to G grade may provide this as it is the closest to a B1 level qualification.
If you have studied at the B1 or GCSE level at an English speaking school abroad, you may also submit any certification for this qualification and it will be considered by TfL.
Students who have studied their ESOL may also provide their original B1 certificate as evidence and it will also be considered by TfL.
Examples Of Acceptable Qualifications:
This is a list of examples of suitable evidence you can supply to prove you meet the requirement. Please note, the list is not exhaustive. The subject of the qualification does not matter as long as it was taught in English.
UK GCSE/O level (or equivalent) certificate at grades A* to G UK AS-Level/A level certificate UK NVQ*/B-Tech/City & Guilds qualification, along with confirmation from the awarding body that the qualification provided is equivalent to GCSE or above (for example, a Blue Badge Guide qualification) UK BA Hons, BSc Hons degree or higher i.e. master's, PhD UK HNC/HND qualification SELT certificate at B1 level or higher, issued by Trinity College London or IELTS showing proficiency in reading, writing, speaking and listening.
I've lost my GCSE result certificates; what can I do?
You can get in touch with the accrediting body who will be able to re-issue your certificate. There are 4 main AO's in England; they are AQA, OCR, WJEC and Edexcel. Links are below:
AQA: http://www.aqa.org.uk/contact-us/past-results-and-lost-certificates
OCR: http://www.ocr.org.uk/i-want-to/lost-certificates/
WJEC: http://www.wjec.co.uk/students/certificates/
EDEXCEL: http://qualifications.pearson.com/en/support/Services/replacement-certificates.html
For other AO's please visit – https://www.gov.uk/replacement-exam-certificate/who-to-contact
Is the PCO English Test difficult?
The Private Hire English Requirement set by TfL requires a little work from you. The higher end of the B1 standard of testing is naturally a higher standard and therefore candidates may feel a little less confident. However with a little initiative and focus on the English course we offer, you will be able to pass the test.