Mission Training is Kent's leading first aid training academy, providing modern and dynamic frameworks of learning for those wishing to become a professional in their chosen industry.
About this course
Mission Training offer this module to be added to our other First Aid courses to enhance skill levels.
Automated External Defibrillation (AED) is well established as the only effective therapy for cardiac arrest.
We offer a comprehensive AED program based on an emergency response to casualties with cardiac symptoms. Our training includes a step by step guide to using an AED to allow trainees to become confident in its use.
---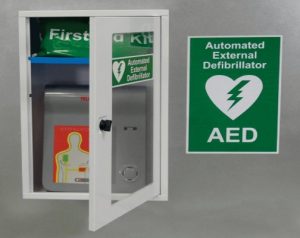 ---
To enhance your first aid qualifications, check out our full course menu and our E-Learning modules to upskill and boost your knowledge.
Please view our Terms and Conditions before booking.